Continental is bringing an Advanced package to its recently upgraded ContiConnect 2.0 tire management solution that makes it possible to record additional data, including tread depth and tire condition. This marks the next step for the technology company as it progresses from pure tire monitoring to asset management, with the integrative ContiConnect platform now detailing all data on a tire's condition and history within one system.
The standard version of ContiConnect already enables comprehensive tire monitoring with its customized tools. "And the Advanced package now lets customers capitalize on all the benefits of tire management," explains Dushyanth Rajagopal, Product Manager Digital Solutions at Continental. With ContiConnect 2.0 Advanced, every tire can be tracked individually, whether it is on the vehicle or in the warehouse. Each tire has a digital twin in the system complete with article number, meaning the customer always knows which tire is fitted on which vehicle and in which position. As well as pressure and temperature, tread depth and tire condition can also be recorded and monitored, for instance. The newly developed second-generation ContiConnect sensor additionally relays information on distance traveled, allowing fleets to keep an eye on tire mileage at all times. The charge level of the sensor battery is likewise indicated in the system.
In addition to the exact data readings, ContiConnect 2.0 Advanced users also receive alerts and recommendations for tire pressure, temperature and tread depth as well as when vehicle inspections are due. "This paves the way for an even more efficient, straightforward, sustainable and forward-looking form of fleet management," points out Rajagopal.
Data straight to the customer's smartphone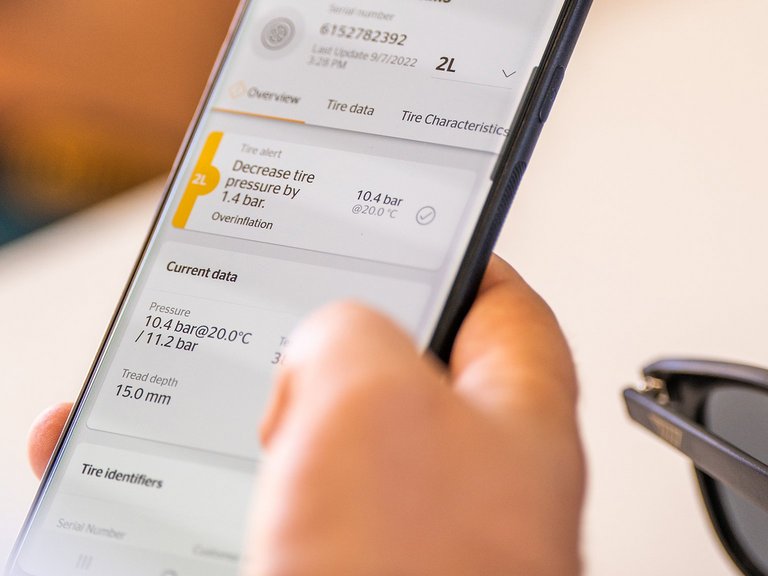 The newly developed On-Site App brings ContiConnect 2.0 straight to the user's smartphone too. This is thanks to the new generation of sensors, whose Bluetooth capability enables direct data transfer from the sensor to the app. The task of inspecting tires to record tread depth and tire condition can therefore be carried out directly at the vehicle, making tire management even simpler and more convenient. With its On-Site App, the new web portal and the Driver App, Continental has just the right solution to suit every purpose and every user.
Excellent fleet efficiency: reduced costs and time savings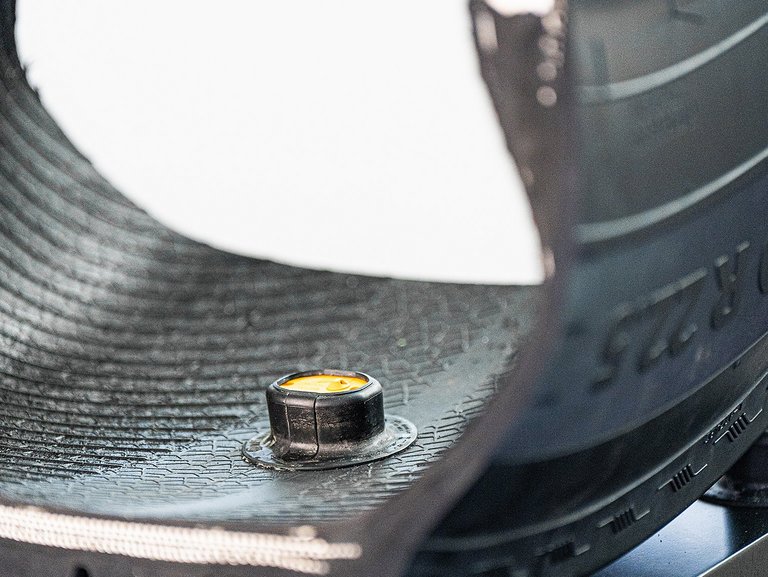 "ContiConnect 2.0 Advanced offers haulage companies the advantage of greater fleet efficiency through reduced costs and time savings, as maintenance and workshop appointments can be planned in advance," explains Rajagopal. This avoids unforeseen breakdowns and vehicle downtime. Better tire maintenance also saves fuel and helps to keep costs and CO2 emissions down, as does the longer service life resulting from the eradication of premature tire changes.
Thanks to its comprehensive consultancy approach known as LODC (Lowest Overall Driving Costs), the tire manufacturer is able to further reduce tire-related operational costs. After all, tires have a significant impact on fuel, maintenance and repair costs, which account for over 53 percent of total fleet costs. Optimum tire selection, data-driven servicing management and tire checks at exactly the right time can reduce these outgoings substantially. A 24/7 breakdown service and optimization of the customer's ordering, administrative and invoicing processes also form part of the Continental service.